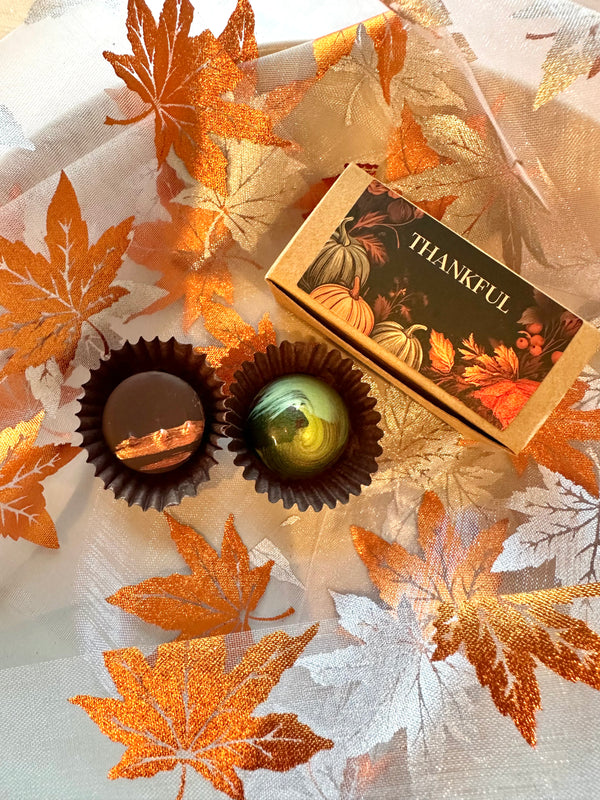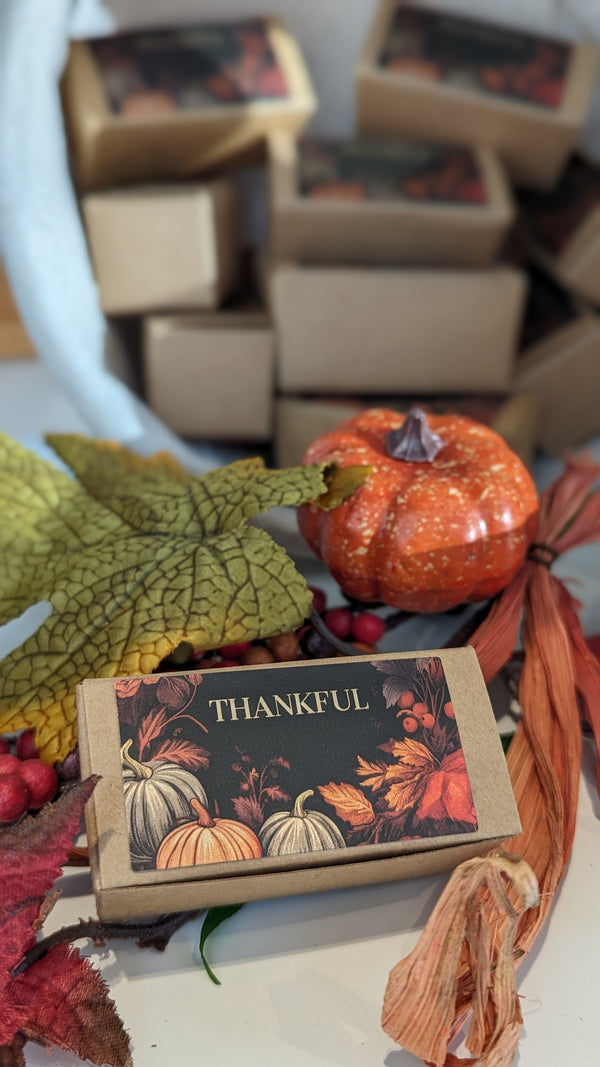 Being thankful isn't just an expression of appreciation; it's a way of life that nurtures our hearts and fosters connections with those around us.

The Thankful Box 
Julien Rousseau and his team have perfected 2 NEW flavours just in time to celebrate the changing of seasons:

Apple Cider Caramel
Spiced Latte
What customers are saying...
10/10 for Rousseau's macarons! They were better than Ladurée!!! I highly recommend stopping by when you're in the mood for a sweet treat.
Lauren B.
Thank you our order came in just perfect thank you! As good as I remember at Christmas. 💕💕
Vivian B.
Thank you so much! I was taking the chocolate to my bubble duo. We all enjoyed it, as always. Thank you for keeping things going during a crazy time
Jeannine M.
Thanks for amazing macaroons, they are legit the best in NS! My husband and I lived in Europe before we moved to NS and we've been your clients since you opened, because it's the best place where you can get true European desserts. Love your place forever ♥️
Inessa B.
Received my very fresh delivery of stunningly creative chocolates yesterday! What marvellous gifts of high art! Will place another order - thank you so very much.
Joan N.
PICKUP
Please wait to receive an email notification indicating that your order is ready for pickup


Local Delivery
Rates available at checkout. Please indicate is a specific date is required on the delivery instructions section of your order
Shipping
to Canada and the USA
Rates available at checkout. *Please see our shipping policy and FAQ sections